Pros: Passer votre commande ?
La nouvelle collection Al Moultazimoun 2014 vient d'arriver.
Nouvelles couleurs, tissu repensé et coupes allant du modèle basic au  modèle des plus original, cette saison Al Moultazimoun présente + de 30 modèles de jilbab pour femmes, ados et enfants et + de 50 modèles de abayas et prêt à porter femme et enfant.
Al Moultazimoun, c'est + de 129 000 fans Facebook, des ambassadrices dans le monde entier, un e-mag bi annuel, des nouveautés tous les mois, une équipe dynamique et un service client dévoué à ses frères et soeurs essayant de répondre au mieux à vos attentes.
Al Moultazimoun sera la clé de votre réussite insha Allah.
Pour commander, passer directement commande sur notre boutique en ligne des produits souhaités:
–      Créez votre compte client
–      Faites une demande par mail précisant votre nom client, notre conseillère vous enverra par mail le code réduction auquel vous avez droit
–       Remplissez votre panier parmi nos produits de la marque Al Moultazimoun de la collection FEMME, JILBAB et ENFANT.

–       Rentrez le code réduction et validez votre commande
–       Une fois la commande validée, nous vous préparons et envoyons votre commande sous 48 H – 72 H
Pour connaître les moyens de paiement, voir notre article dédié
——————————————————————————————————————————————
The new collection Al Moultazimoun 2013 is coming !
New colors, redesigned fabric and cuts from basic to the most original model, this season Al Moultazimoun presents more of 30 models of jilbabs for women, teenagers and kids ans more of 50 models of abayas and ready-to-wear for women and kids.
Al Moultazimoun, it's more of 80 000 Facebook fans, ambassadors all over the world, a bi-annual e-magazine, new releases every months, a dynamic team and a devoted customer service to its brothers and sisters, trying to find the best solutions to you.
Al Moultazimoun will be the key to your success insha Allah.
To order, place directly order of wished products in our online shop :
– Create your account
– Request  by mail with your customer name, our counselor will send you by mail the discount code which you are entitled
– Fill your basket among our products Al Moultazimoun brand WOMAN collection JILBAB and CHILD.
– Enter discount code and submit your order
– Once the order is confirmed, we will prepare and ship your order within 48 H – 72 H
To know the different modes of payment, see our dedicated article.
YOU MAY LIKE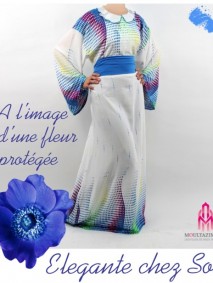 octobre 02, 2014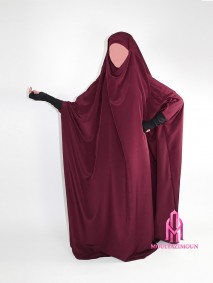 juin 09, 2010