DIY : Une jolie ceinture recyclée
Cette semaine, un petit DIY pour accessoiriser vos tenues avec une ceinture recyclée !
Vous aurez besoin :
– D'une ceinture
– D'un coupon de tissu de 60 x 30 cm
– Du fil
– Une aiguille
– Un mètre ruban
You need :
– A belt
– A piece of fabric of 23″5/8 x 11″13/16
– Thread
– A needle
– A tape measure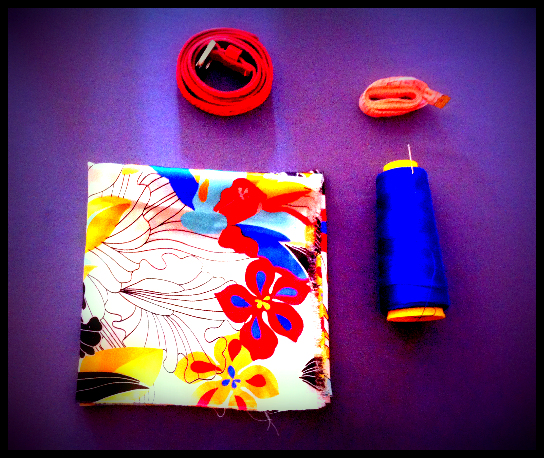 1. Pour commencer, découper votre tissu en trois bandes de différentes tailles.
Ici, nous avons 3 rectangles de 8 x 30cm, une de 10 x 30cm et une dernière de 12 x 30 cm.
1. To begin, cut your fabric into three strips of different sizes.
Here, we've 3 rectangles of 3″1/8 x 11″13/16, 3″15/16 x 11″13/16 of a and a last 4″3/4 x 11″13/16.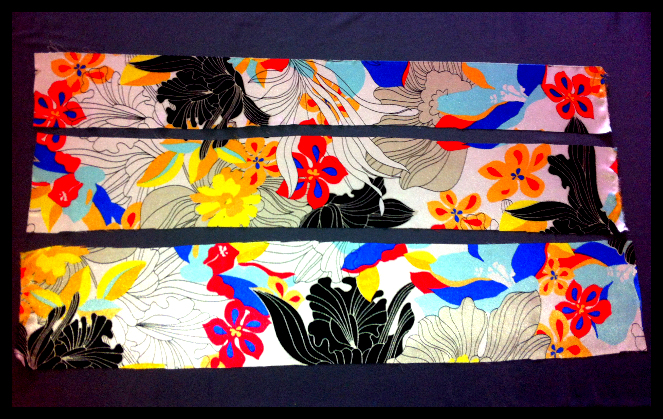 2. Couper les extrémités des rectangles en pointe ( voir photo ci-dessous ).
2. Cut the ends of rectangles in pointed shape ( see photo below ).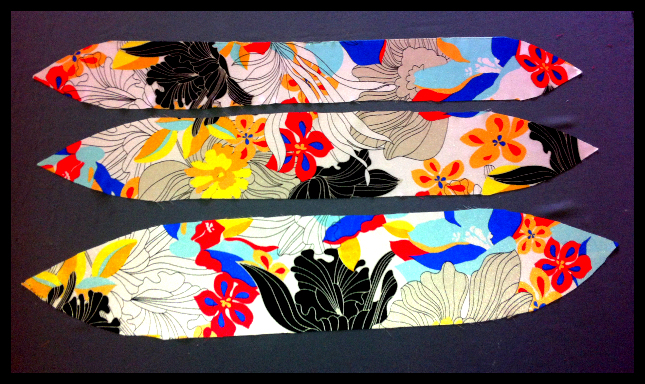 3. Plier chaque bande, bord contre bord…
3. Fold each strip, edge on edge…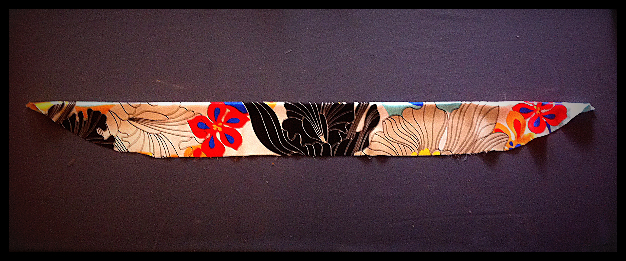 …Et coudre à plus ou moins 2mm du bord.
… And sew at 1/16 of edge.
4. Tirez ensuite sur le fil pour faire des fronces. Plus votre tissu est froncé et plus votre fleur sera plate.
4. Then pull the thread to wrinkle the fabric. More the fabric is wrinkled and more your flower will be flat.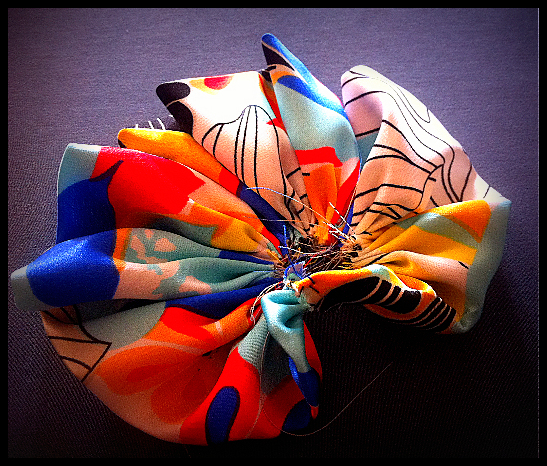 5. Enrouler le tissu froncé sur lui-même et faite quelques points de couture pour que votre fleur tienne.
5. Wrap the fabric on itself and made a few stitches to hold your flower.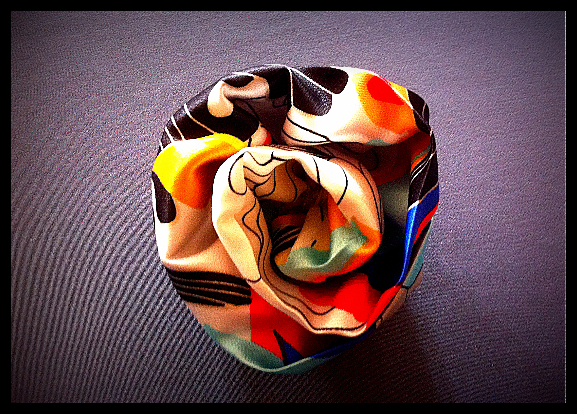 6. Faite la même chose avec les deux autres bandes de tissu.
6. Done the same thing with the other two strips of fabric.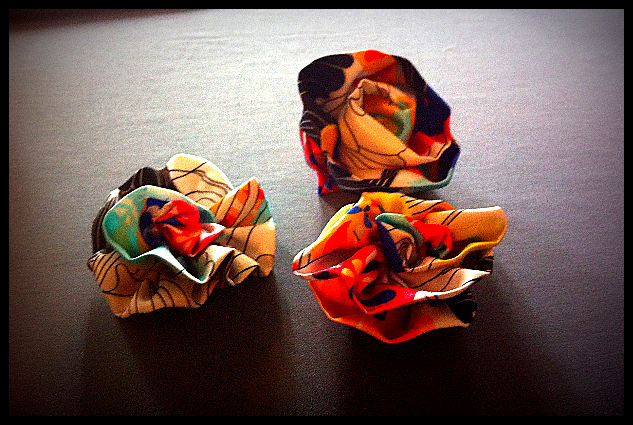 7. Vous pouvez maintenant coudre vos fleurs sur votre ceinture !
7. Now, you can sew your flowers on your belt!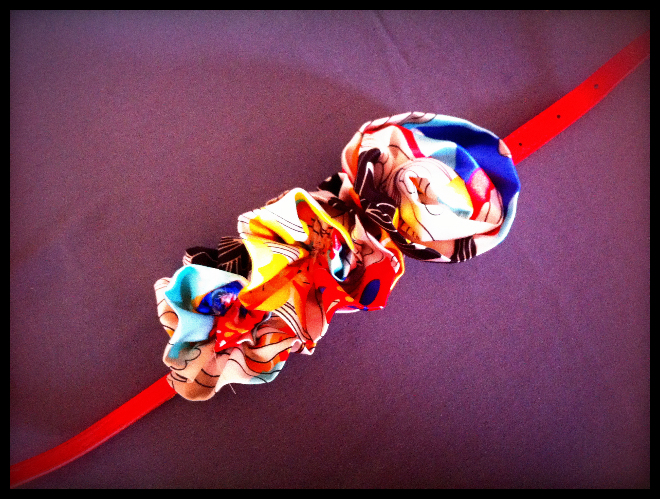 8. Voici une ceinture à porter sur vos abayas ou robes longues, pour être la plus belles durant vos soirées entre soeurs !
8. Here is a belt to wear on your abayas or long dress, to be the most beautiful during your outings between sisters !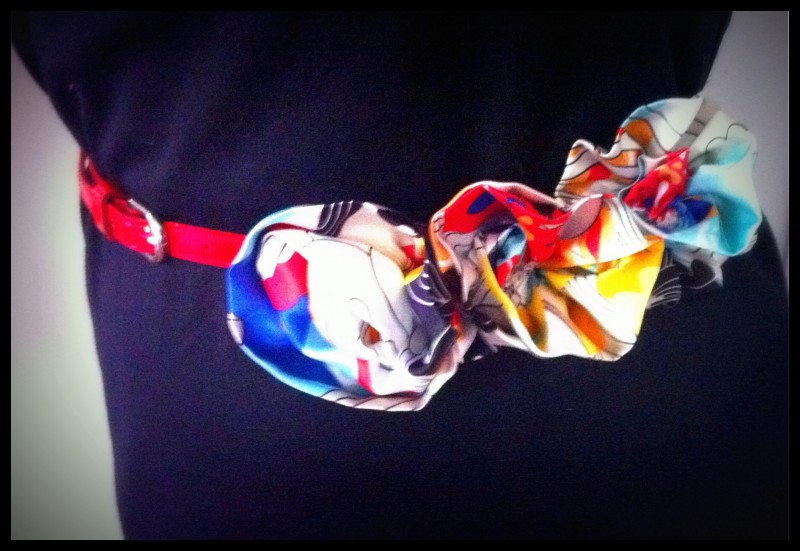 YOU MAY LIKE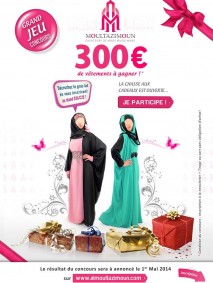 mai 14, 2014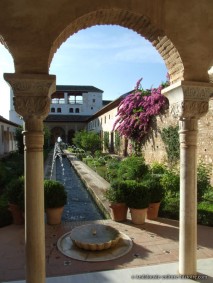 novembre 05, 2010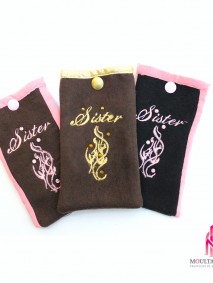 février 25, 2014